Post with 4 notes
See on Scoop.it - La Beat Generation ou l'exploration de l'esprit.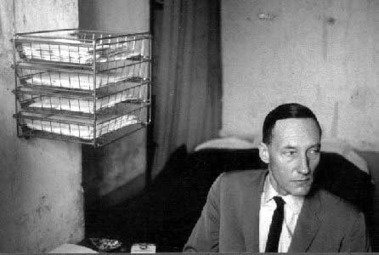 This is a letter that William S.Burroughs wrote to Truman Capote in 1970 about 'In Cold Blood.' Burroughs was upset that Capote never tried to stop the executions of which he wrote….
My Dear Mr. Truman Capote,
This is not a fan letter in the usual sense—unless you refer to ceiling fans in Panama. Rather, call this a letter from "the reader"—vital statistics are not in capital letters—a selection from marginal notes on material submitted, as all "writing" is submitted to this department. I have followed your literary
development from its inception, conducting on behalf of the department I represent a series of inquiries as exhaustive as your own recent investigations in the Sunflower State. Your recent
appearance before a senatorial committee on which occasion you spoke in favor of continuing the present police practice of extracting confessions by denying the accused the right of consulting consul prior to making a statement also came to my
attention.
I have in line of duty read all your published work. The earlywork was in some respects promising—I refer particularly to theshort stories. You were granted an area for psychic development….